Before he led and founded two major gangs, Dalton Doolin Gang and Wild Bunch, at the young age of 23, Will Barry, also known as Bill Doolin became a notorious gang leader. Although he came from a decent family, Bill Doolin was turned into one of the famous outlaws in the Old West.
After Oscar Halwell died, his former employer, he became a full-blown outlaw. He started as a [art time gang member of the Dalton Gang. But soon he became one of the gang's brains in all their successful heists. He carefully plots their move. Because he displayed this kind of skill, he became the leader of the Doolin-Dalton Gang.
One day, the Dalton Gang attempted to rob two banks in Coffeyville, Kansas simultaneously. Their greediness led them to failure and the day ended with a bloody encounter between the gang and the law enforcers. Brothers Bob and Grat Dalton died in the shootout, along with the other two members, Bill and Dick, while Emmet Dalton survived but paid his sentence in prison for a long time.
Bill Doolin was not with them when they operated the heist. But there were speculations that he was the man riding a horse and he was able to escape in the middle of the shootout. However, there was no strong evidence about him being involved in the heist.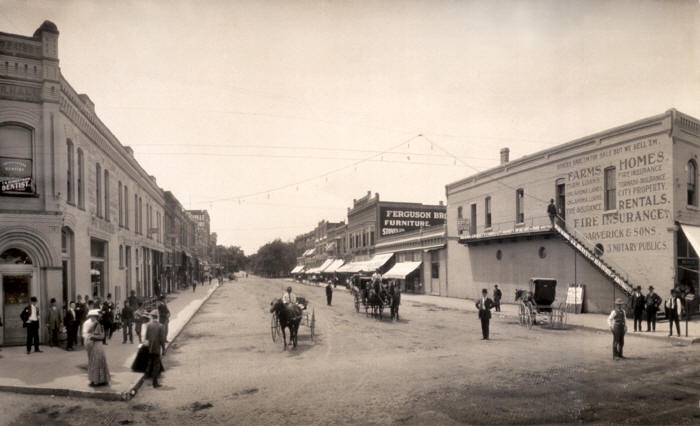 In 1892, Doolin formed another gang he called "The Wild Bunch." They terrorized the settlers in Kansa, Missouri, Arkansas, and Oklahoma. They did the usual heists, robbing trains, stagecoaches, stores, and banks. One of their biggest robberies was the Ford County Bank in Spearville, Kansas. They made themselves richer with a lot of cash on their loots and by $1,500 banknotes. They made their way out successfully and went to hide at the house of Yanti's sister. They enjoyed their triumph for a month, however, they were tracked down, and the rest of the gang was able to escape except for Oliver Yantis.
Fourteen deputy U.S. marshals entered Ingalls, Oklahoma on September 1, 1893. This was the known Battle of the Ingalls that happened, where three marshals were killed and one was wounded. Doolin shot one of the Deputy Marshal, Richard Speed. The same goes for the gang that lost three gang members and one wounded which was Arkansas Tom Jones who eventually was captured.

The Wild Bunch was the most powerful outlaw group in the Old West. Deputy marshals Bill Thightman, Chris Madsen, and Heck Thomas were relentless to pursue hunting them. The gang had a big amount of bounty over their heads. Back in the Old West, when one has a bounty on his head, every brave person, even if they are bot lawman will come after you in the hope to get rewarded. The Deputy Marshals were successful since they were able to kill and some of them were captured in 1894.
Finally, on May 1, 1895, gang members who escaped Charlie Pierce and George Newcomb were shot and killed. Did you know that the bounty hunters who killed them were the older brother of Newcomb's girlfriend named Rose Dunn? Allegations against Rose Dunn say that she betrayed his boyfriend. But many think that his brothers must have followed them to their hideout.
Doolin made his way to escape and hid in the New Mexico Territory together with "Little Dick" in 1895. Later that year Doolin and his wife hid near burden, Kansas. Doolin enjoyed bathing in Eurika Springs which gave relief to his rheumatism caused by a gunshot. He has captured in a bathhouse by Deputy Marshal Bill Tilghman.
He escaped jail on July 5 of the same year, but the following month, Doolin was tracked down by Deputy Marshal Heck Thomas and he was killed by a gunshot blast in their confrontation.
Before 1898 ended, the remaining members of the gang were dead.
What happened to outlaw Bill Doolin?
Doolin was tracked down by Deputy Marshal Heck Thomas and he was killed by a gunshot blast in their confrontation.
Who were the members of the Wild Bunch?
The gang was led by Bill Doolin and Bill Dalton. Some members were a part of the previous Doolin-Dalton Gang.
Where was the Doolin gang from?
Dooling Gang were a gang of American outlaws based in the Indian Territory.
,