You probably heard a lot of stories about Bonnie and Clyde being a famous outlaws duo in the Old West. Like Clyde's first arrest was when he did not return a rental car and loaded it with a lot of stolen turkeys. We went back in time to check some vintage photos of Bonnie and Clyde. A lot of untold stories to be told. So let us discover what caused Clyde's walking difficulties.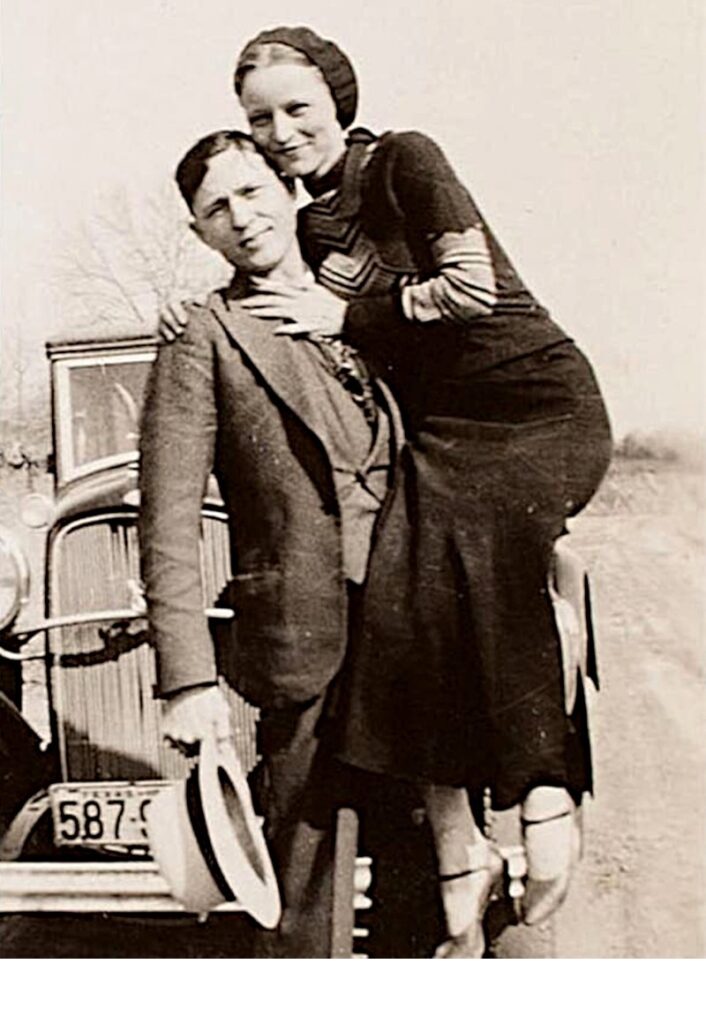 Though being tagged as outlaws and robbed a lot of banks, Bonnie and Clyde did not need to kill anyone not unless they can't get out of the robbery. Killings only happen when they are in the middle of a confrontation with policemen.
Bonnie and Clyde fell in love at first sight and was inseparable since then. It was said that the two met at a friend's party, regardless of where and how they met, It is pretty crystal clear that they love each other despite the fact that Bonnie was married but not to Clyde.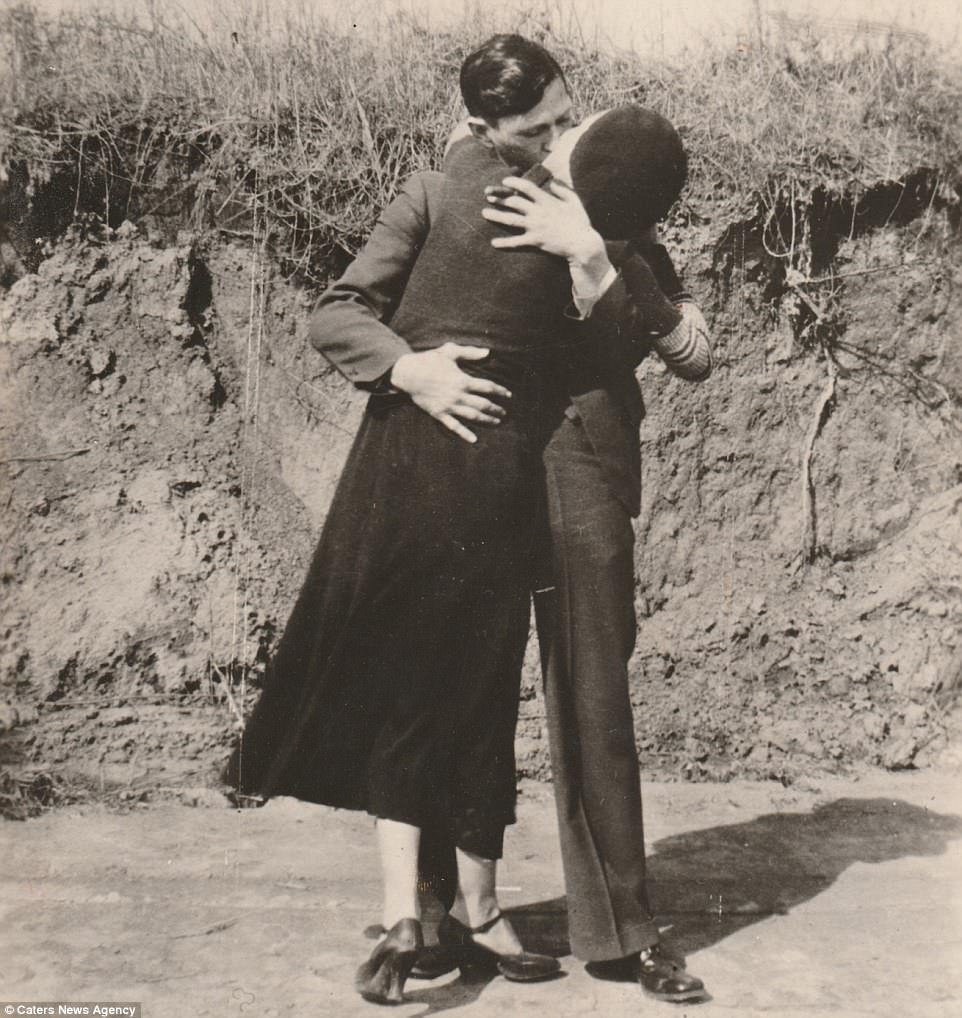 Whenever their gang is on the run, they would offend stopped in the woods to rest, and discuss their next move. This is the best time for Bonnie to write poems about her uneasiness. Bonnie had a feeling that their inevitable end is near, as what was written in one of her poems " The End of the Line".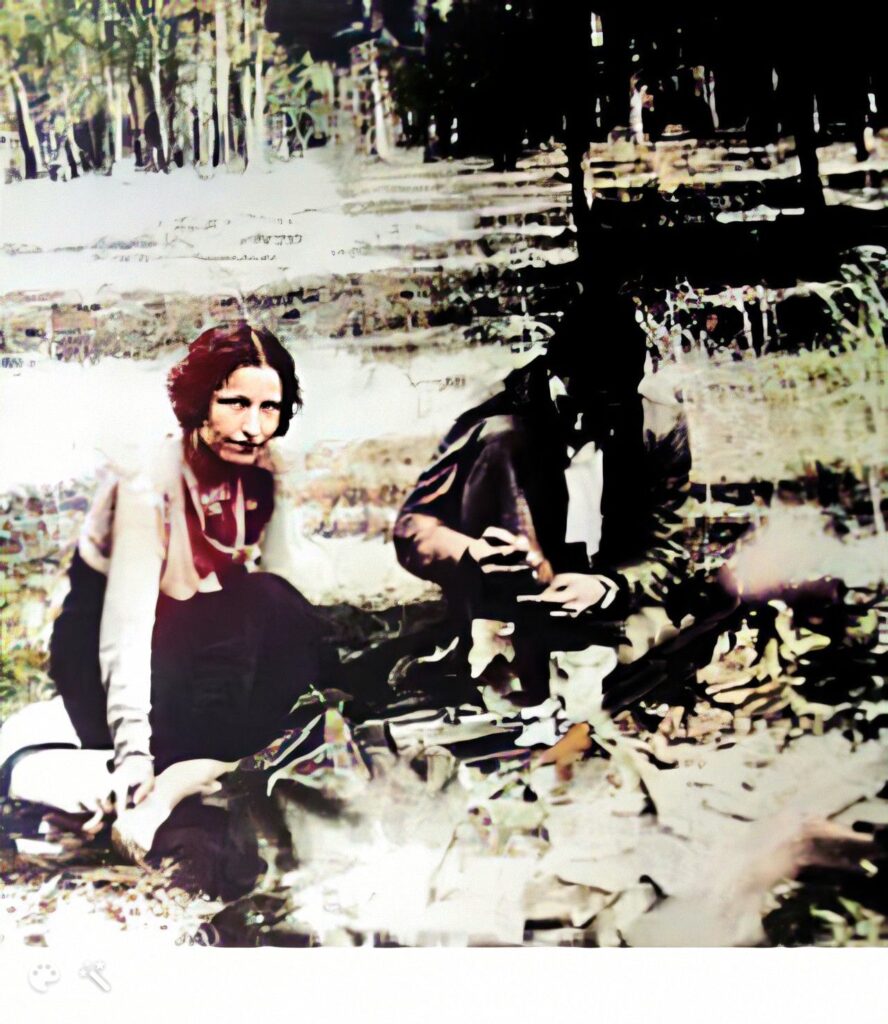 There were a lot of photos showing Bonnie smoking a cigar, holding a shotgun. But seemingly alternative from all that was judged of her from those photos, one of the gang member revealed that it iss all for the sake of the show. Bonnie was a part of the gang but never really fired gun to anyone of even smoke cigar. FBI considered that Bonnie i not a killer but her intention was just to be with Clyde all the time in the name of love.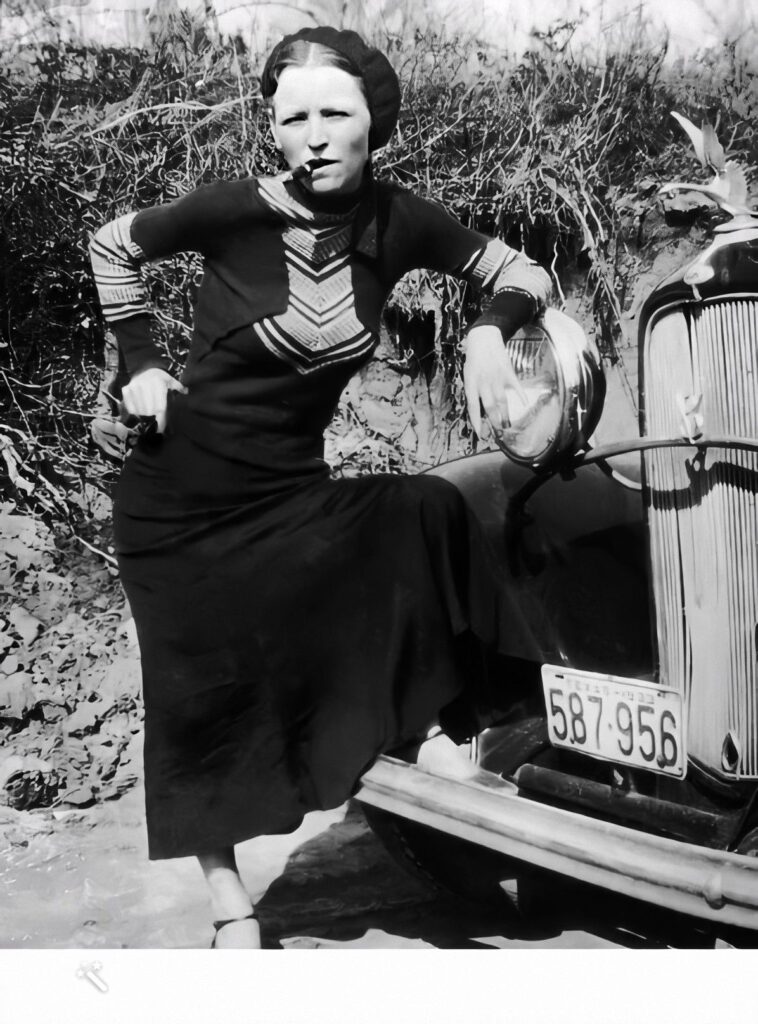 Clyde Barrow led the most unforgettable robbery in the history of the America during the great depression. This photos showed their car rained with bullet by the law enforcers. When Clyde got into preison, he was sexually assaulted by one of the prisoners. After that Cyde transformed from being a "schoolboy to a rattlesnake". As a revenge he commited his first murder as revenge. But a fellow prisoner serving a life sentence owned his crime, no one really knows why. A turning point in his life as a prisoner was when he decide to cut off his toes just to avoid the mandatory fieldwork in prison. All those experience turned the teen into a full blown criminal.